This week I will highlight the story of Dan Elsbey, one of the eight winners of the Best Onondaga County Tree Photo Challenge, an interactive art project that asked Onondaga County residents to go into nature, find the most beautiful trees in our county, and send their suggestions to me with a photo.
I asked Dan to share with us who he is, what he does for a living, what are some of his hobbies, why was he compelled to photograph these scene, if he knew what type of tree it is and how did he found out about this challenge. Here it's his response:
1. Dan Elsbey, age 69, Live in Town of Camillus, retired, Hobbies include - painting, drawing portraits (better portrait drawer than painter), Gardening and walking the Erie Canal when it's nice.
2. Why I chose this tree - Some of the branches are inches from the ground, very unusual the way it grew.
3. The photos were taken in the Springtime just after the leaves came out
4. The exact location of the tree is Juniper Lane in the Town of Camillus.
5. This tree is a Black Cherry Tree. When the housing tract was built back in 1957, this is one of the original trees from the Terry farm the builders left standing. As a youth, I climbed this tree. The Black Cherry tree is estimated at over 160 years old and has seen its better days. Dead branches have been cut and wires installed to protect it from high winds.
6. I found out about the challenge from an article in the Post Standard. I knew the black cherry tree would be a natural because of the low hanging branches and unique shape of the tree.
The making of 'Dark Cherry Tree'
Below you will see, step by step, the development of this acrylic painting.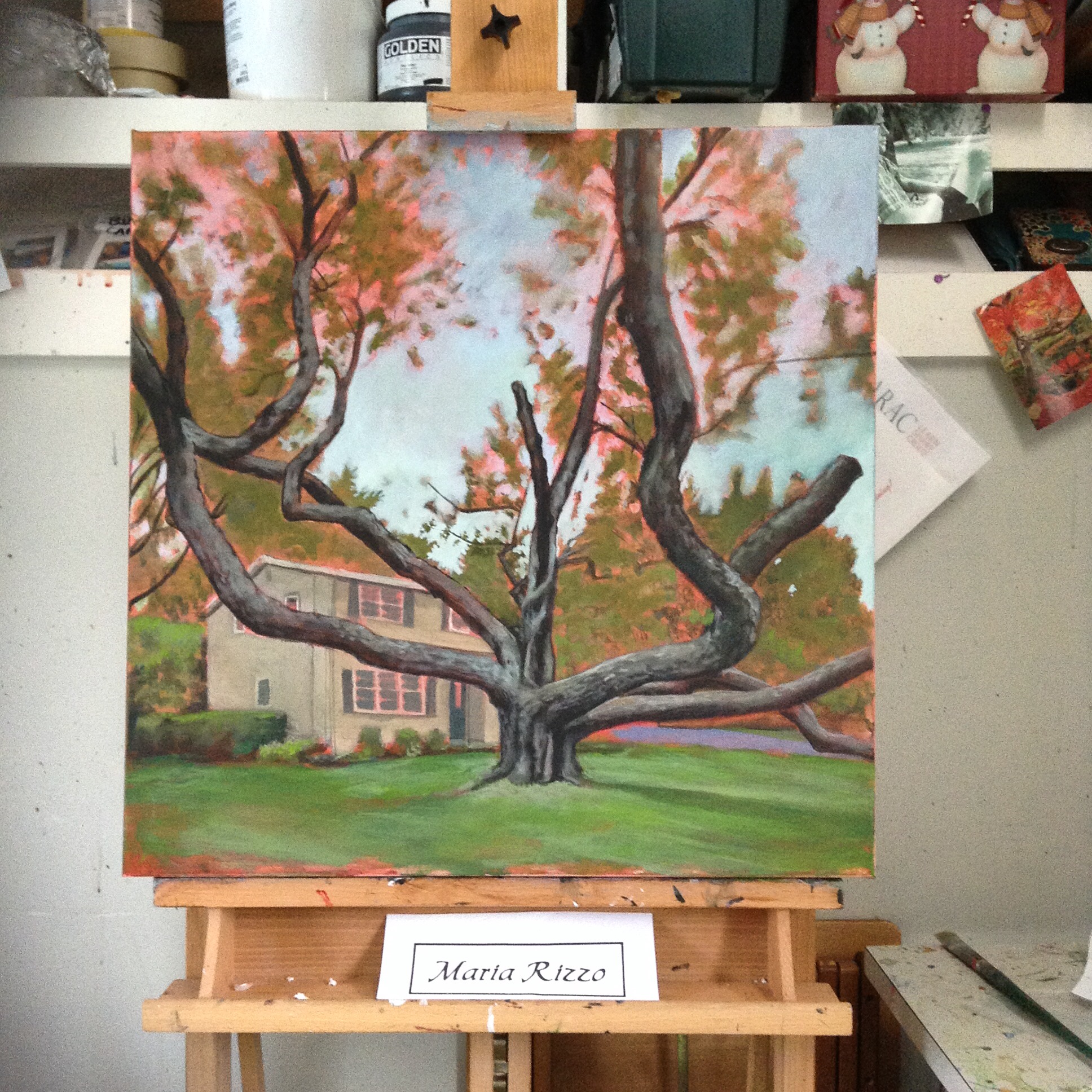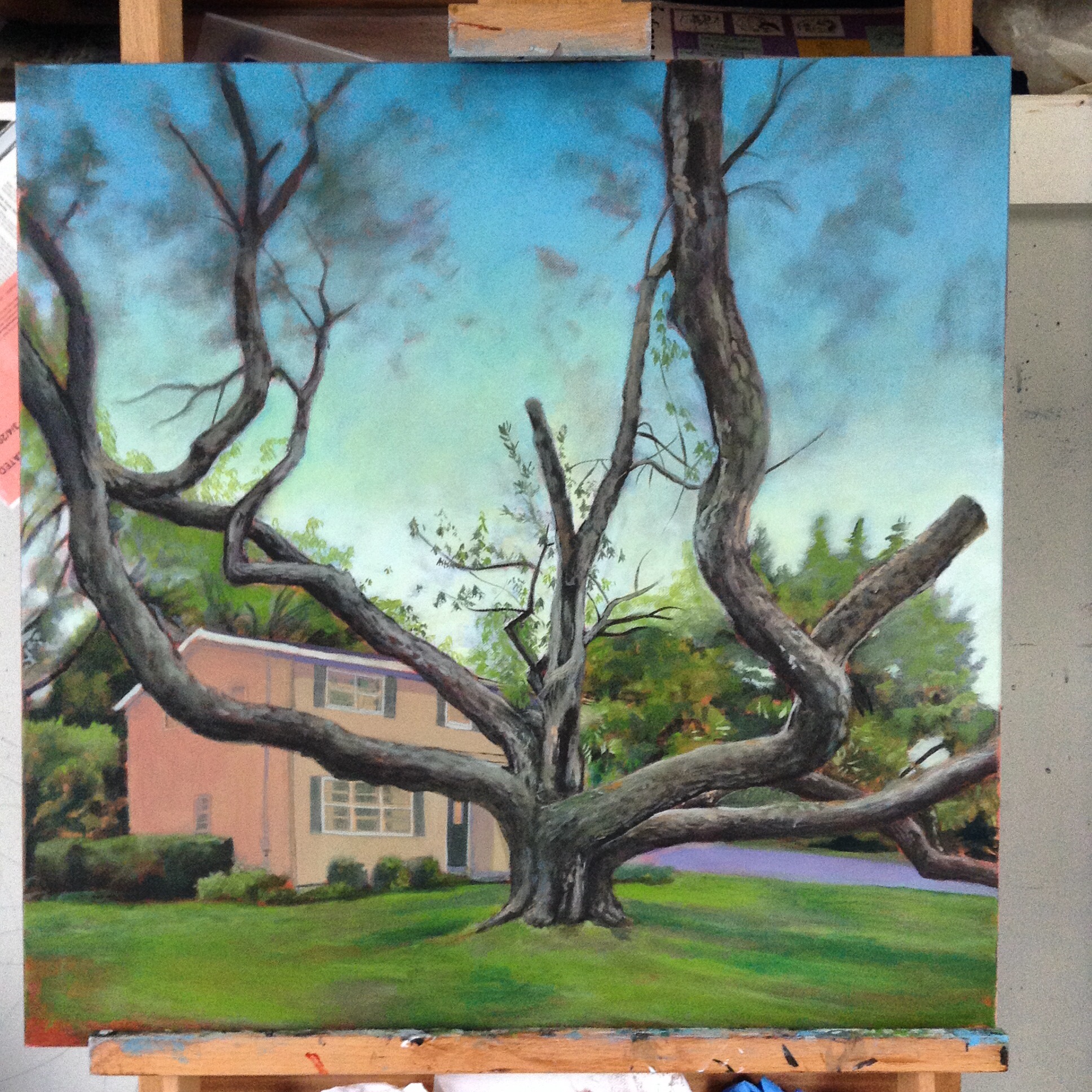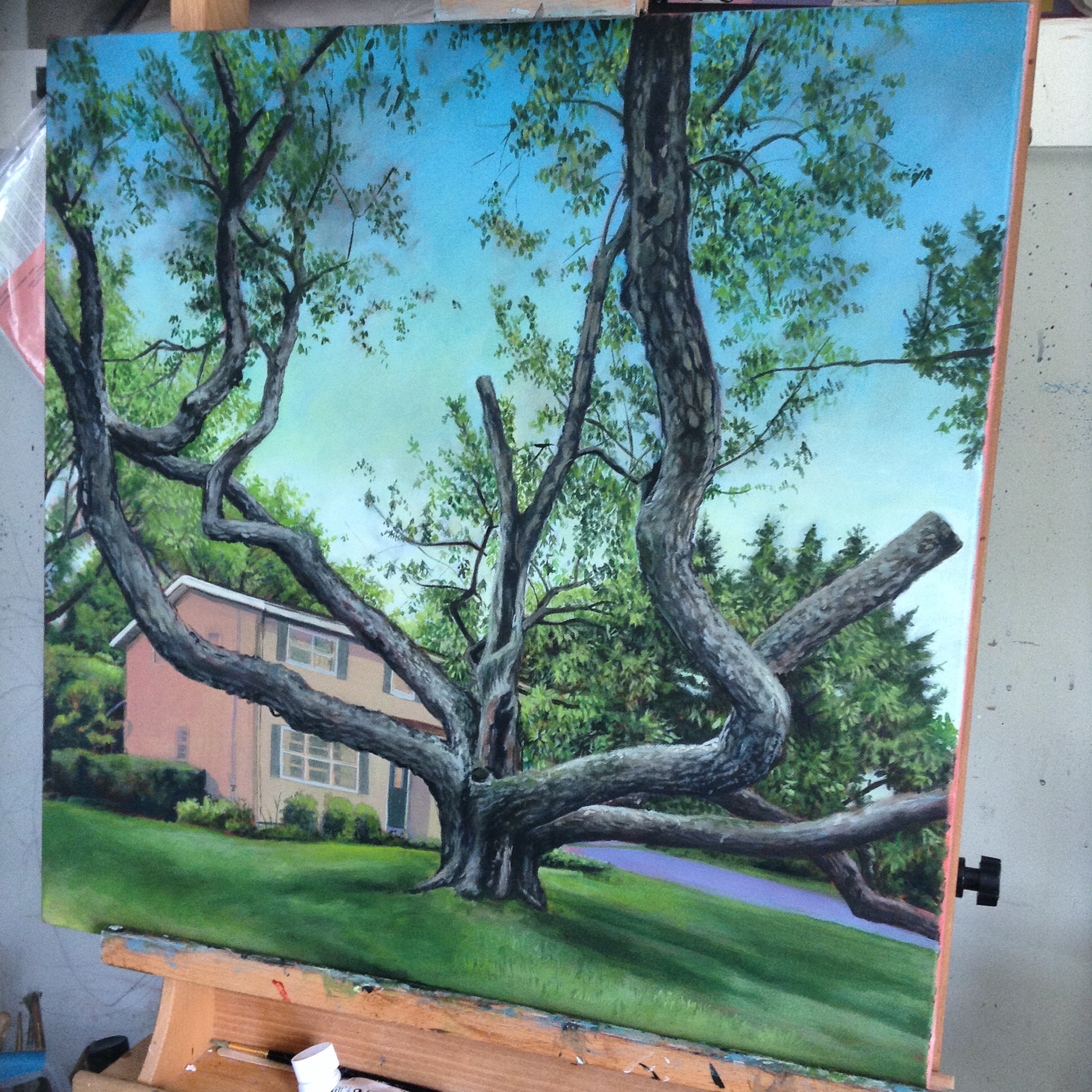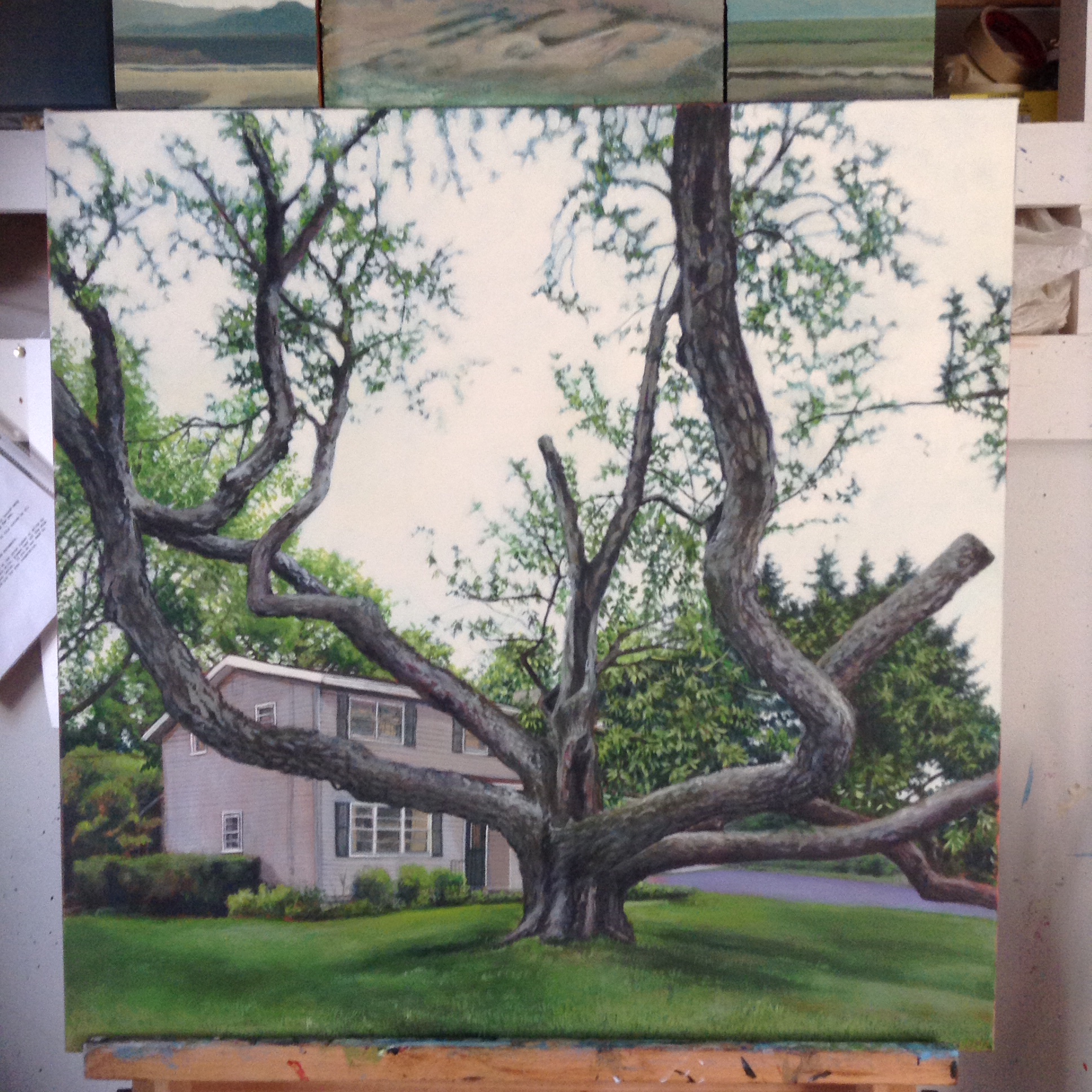 What I found charming about Dan Elsbey's tree was its unique shape and the feeling that you are looking at a majestic old tree. This is the 3rd painting I started in 2014 and I gave this piece a different feeling by adding varying layers of yellow hues at the end.