Two weeks have passed since the grand opening of Trees of Onondaga: An Art Exhibition at the beautiful Onondaga Free Library in Syracuse, NY.
I decided to make this post visually interesting and simple by sharing with you all the moments that made this event really special. To learn more about this project read Melinda Johnson's beautiful article at "Artist Maria Rizzo ends her community tree projects with art exhibition,".
To follow are some pictures of the event taken by photographer, Ray Trudell.
At the event, I gave the 1st limited edition print to each of the photographers whose local trees were selected to be painted by me in 2014 then Tom Howard gave a wonderful presentation about some of the best trees we have in Onondaga county!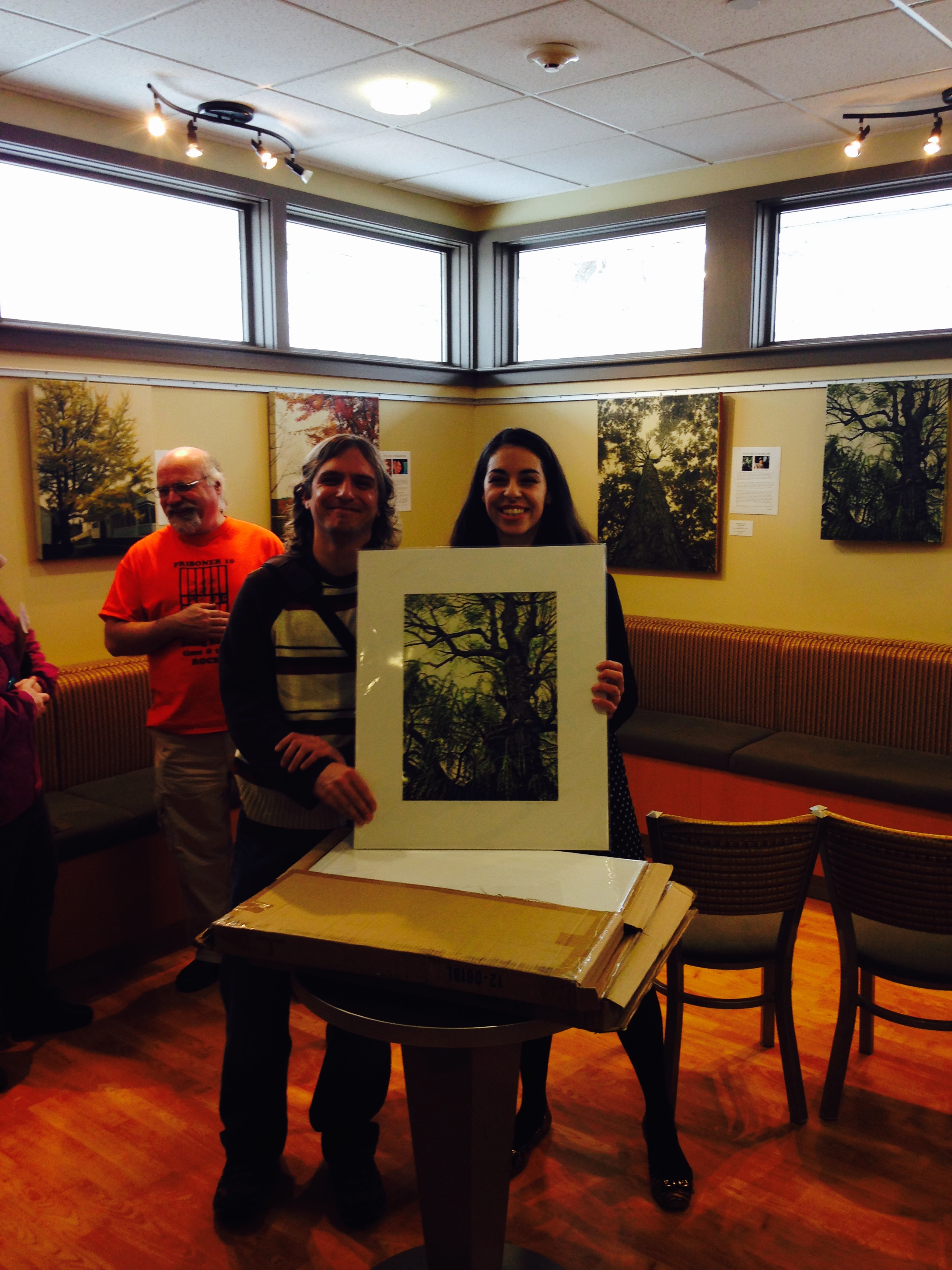 Lastly, the Symbolic Tree created by 45 Onondaga County residents was finally unveiled. But before showing the final piece, I want to share some of the many people who painted into this piece throughout 2014.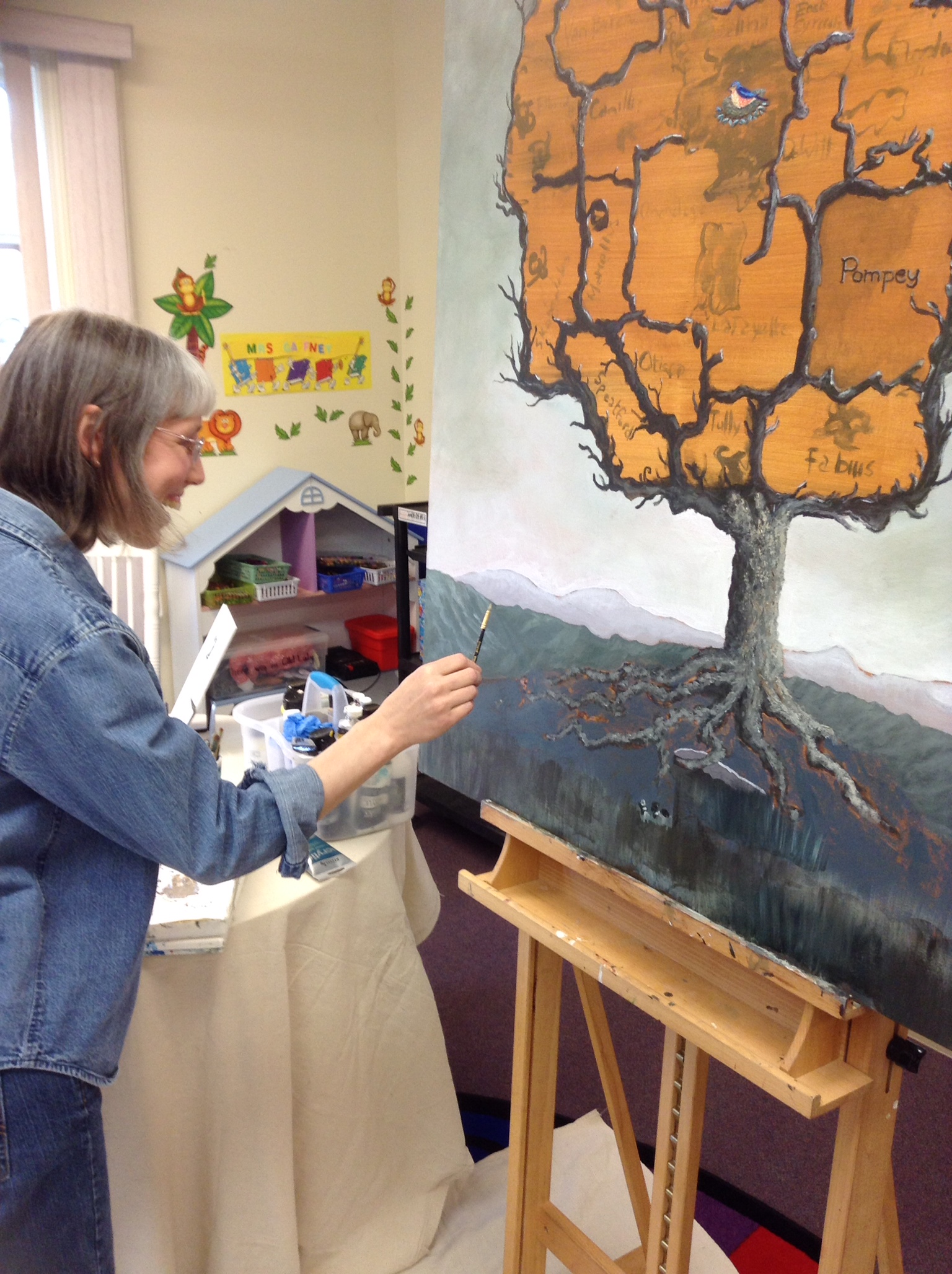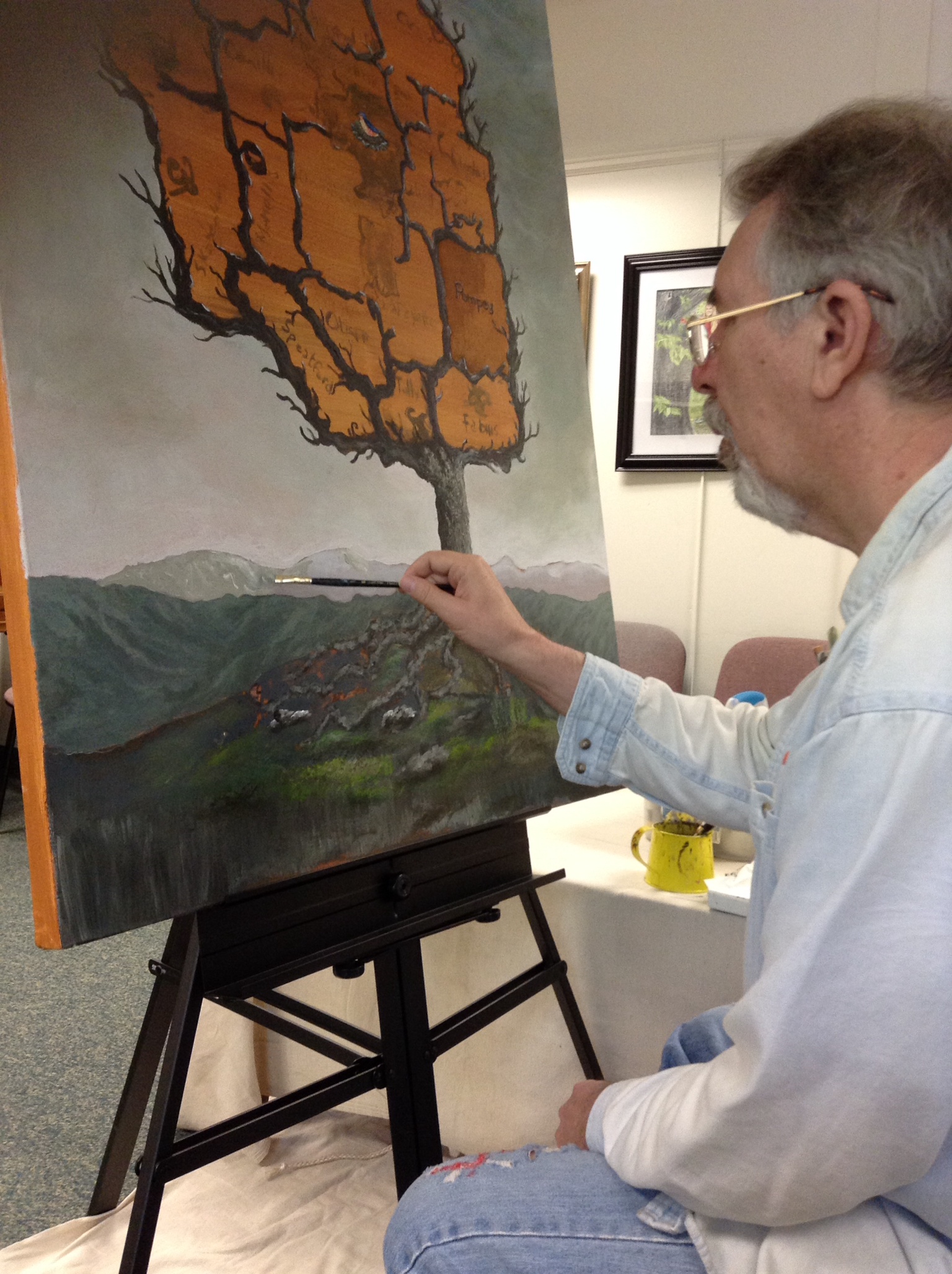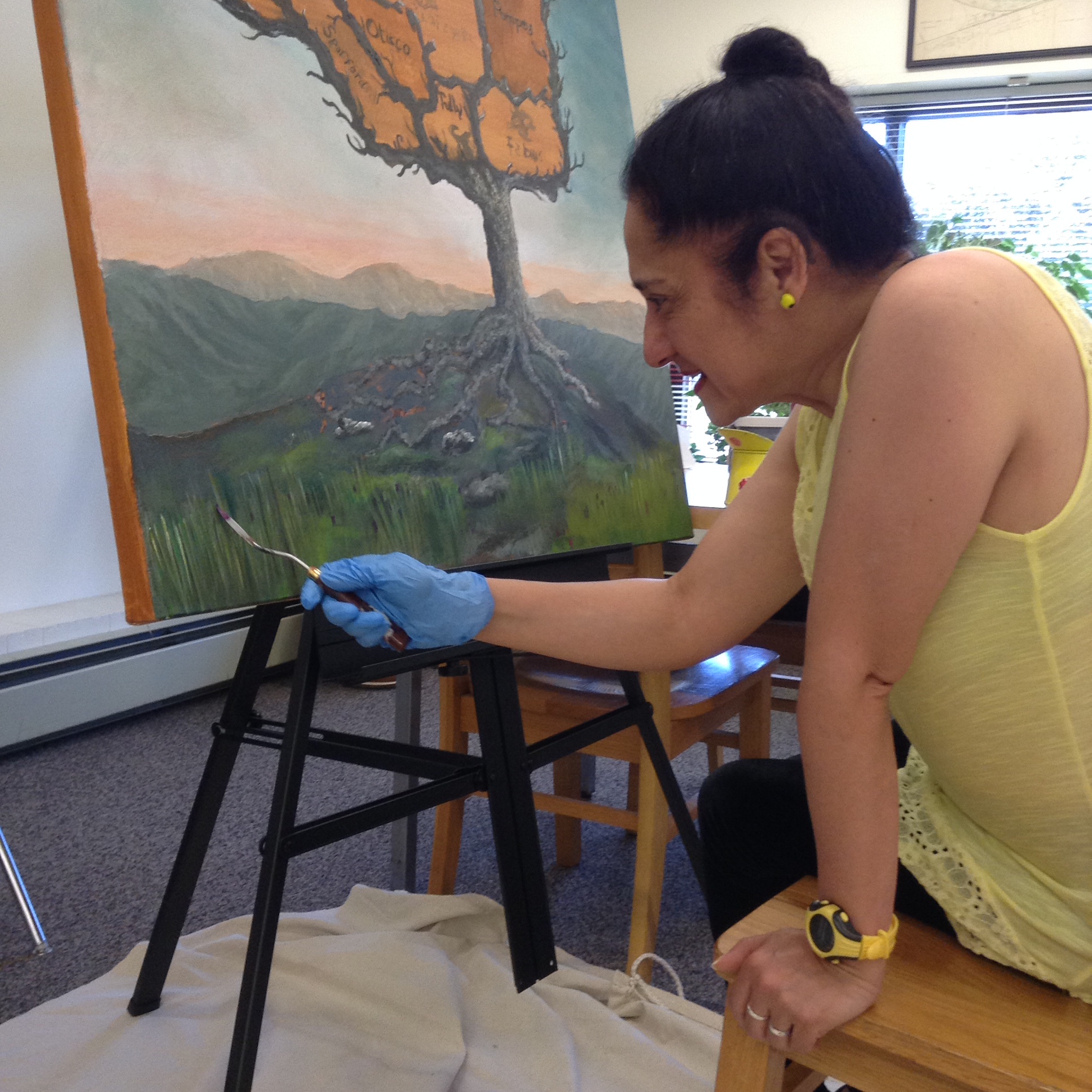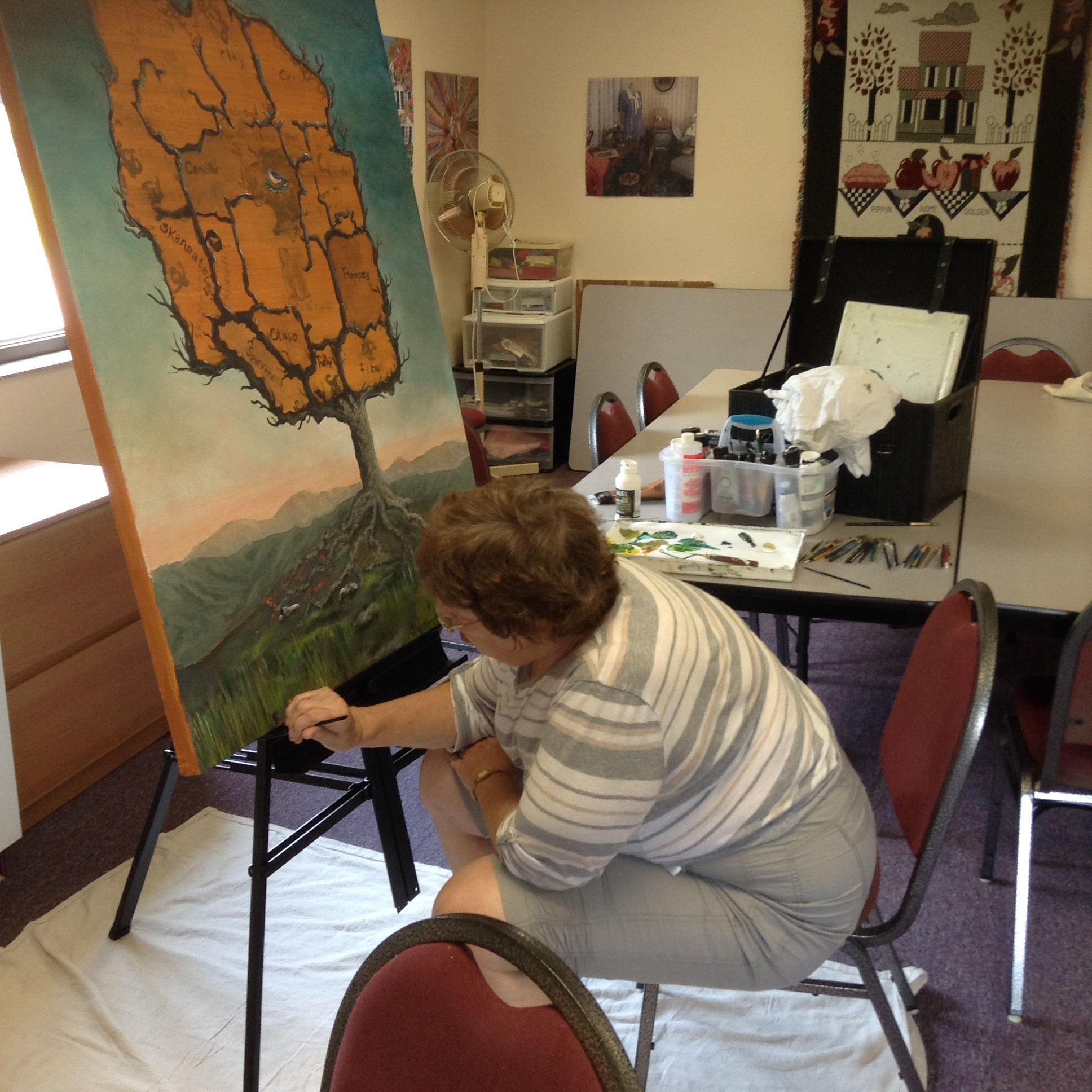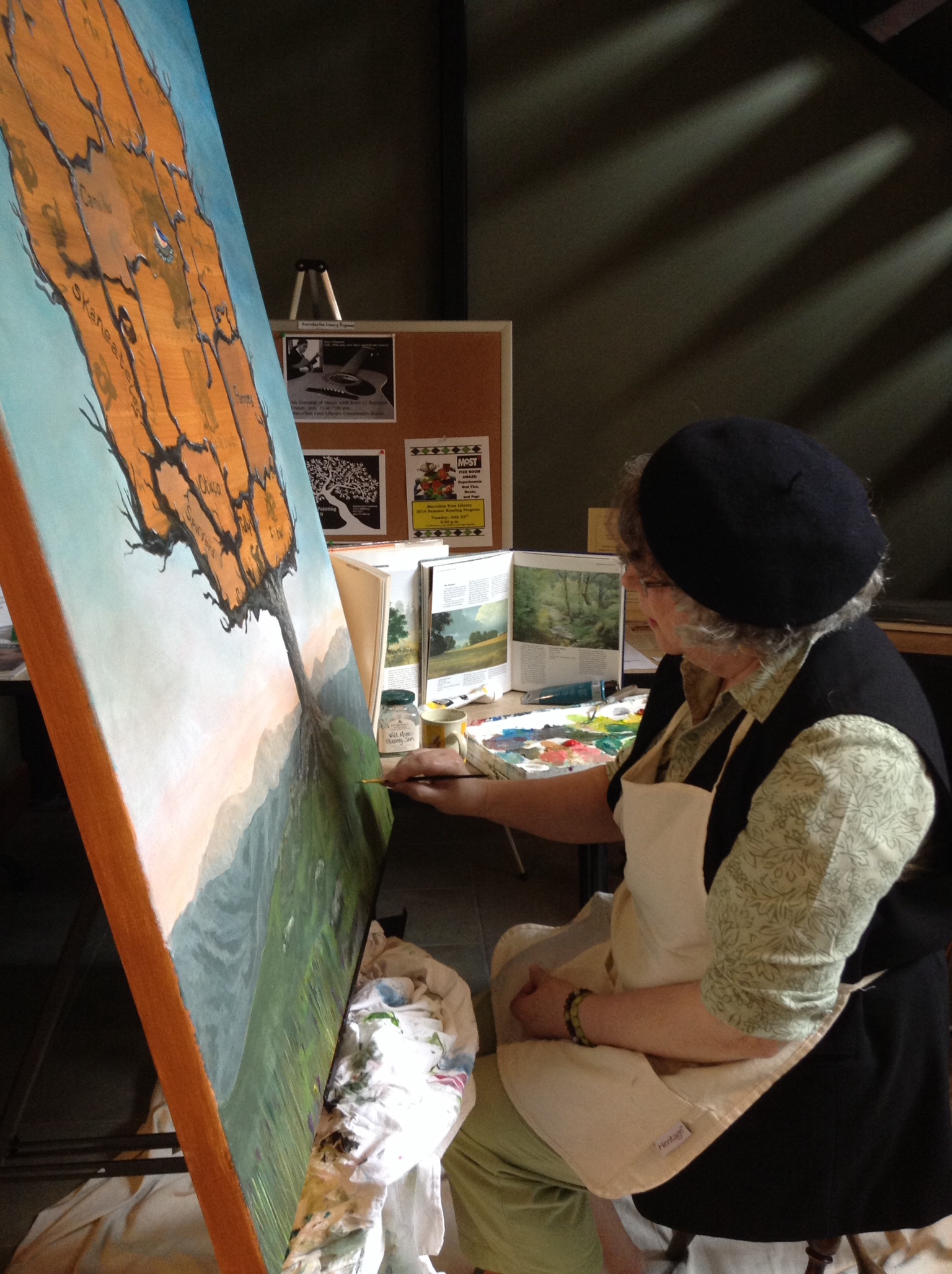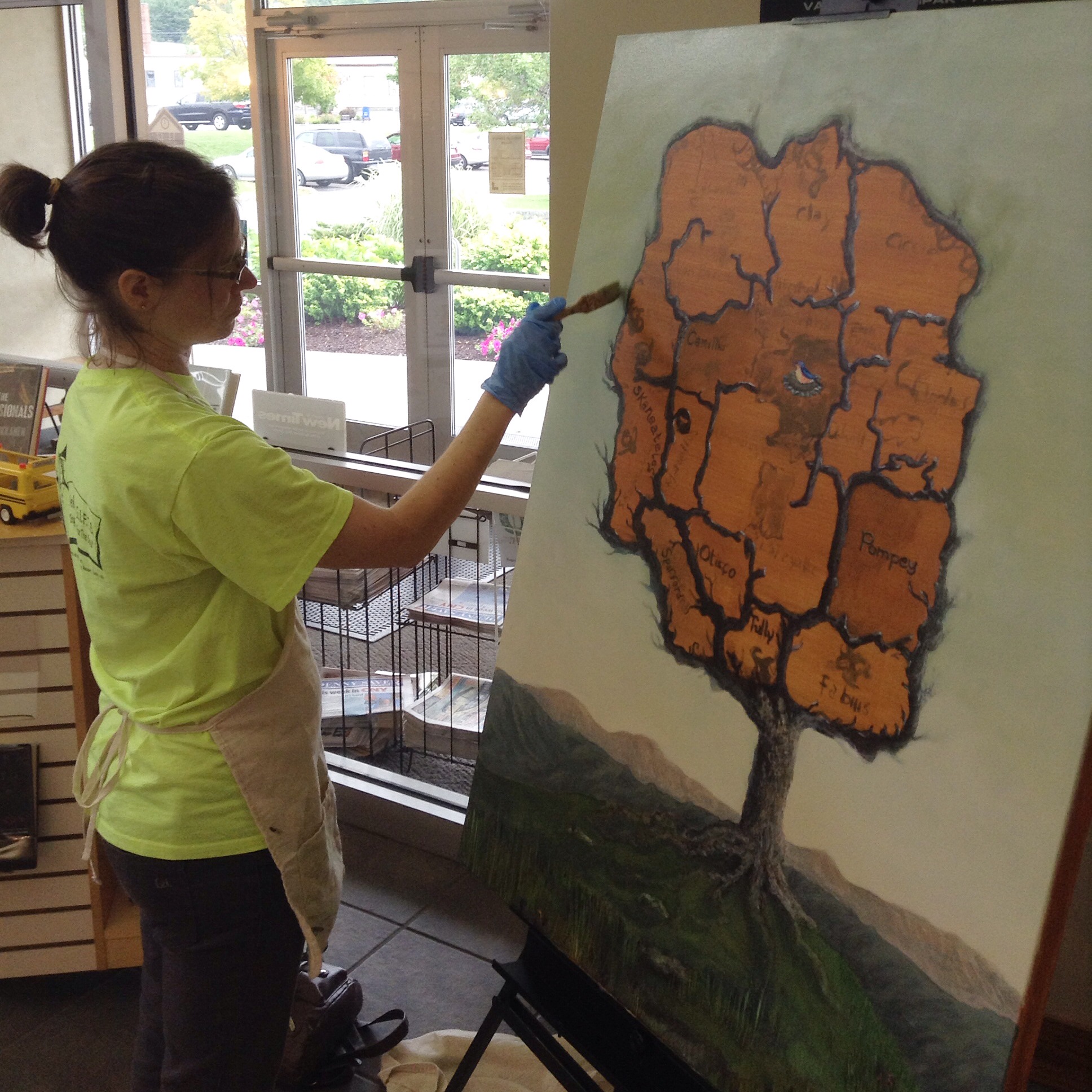 And now is the time to show the final piece!
The Onondaga Symbolic Tree, created by forty-five Onondaga County residents, was donated to the Onondaga Free Library on Saturday, March 14, 2015. It's limited edition prints are available online at https://squareup.com/market/maria-rizzo-art
Credits:
My latest projects were made possible with a $2,500 Individual Artist Commission Grant from CNY Arts Decentralization Program.
Here is a list of participating libraries and residents:
• Solvay Public Library, April 5: Wendy Pitoniak, Pattie Hicks-Fiegl, Suzanne Masters, Mitzie Testani and Teresa Gardner-Barndollar.
• Liverpool Public Library, April 13: Domenico Gigante, Mary Mollica and Kathryn Wehrung.
• Fayetteville Free Library, April 19: Nicole Moss, Lewis Karpel and Angela Cwickla.
• Skaneateles Library, April 26: Megan Jae Riggs, Renee Marati and Deb Tomushunas.
• Onondaga Free Library, May 4: Ray Trudell, Susi Buschbacher and Lynn Hofsonner.
• Salina Library, May 17: Vicky Storey, Celine Nicholas, Kathleen Reed-Buck and Anne Iles.
• Fairmount Community Library, May 31: Marylin L. Marcy, Dan Elsbey and Linda Helles.
• Maxwell Memorial Library, June 7: Shailesh Joshi, Mick Mather, Rena Brower and Theresa Stachurski.
• Baldwinsville Public Library, June 14: Maryann Guinta, Steve Nyland and Jeff Madison.
• East Syracuse Free Library, June 21: Angela Arrey-Wastavino.
• LaFayette Public Library, June 28: Connie Marion.
• Dewitt Community Library, July 12: Father and son, Nick and Nick Lozoponi.
• Marcellus Free Library, July 19: Debbie Fratter, Paulette Quinn and Stephanie Moncavage.
• Manlius Library, Sept. 6: Ellen McCoy and Phoebe Vitharana.
• Tully Library, Sept. 20: Sonya Shepherd, Brianna Darling and Isabella Puentes.
• Petit Library, Nov. 1: Stasya Erickson and Lynne Odell.